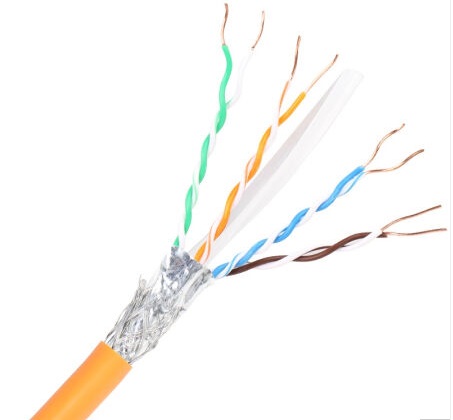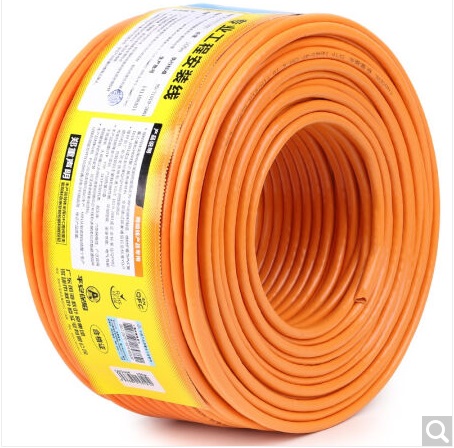 How to choose appropriate Ethernet cable for your network layout project? If you are unsure whether to use Cat5 or Cat5e Ethernet cable in your IP video surveillance installation, we recommend using Cat5e for the most majority scenarios, and Cat6 is so far the highest standard which has the capability to transmit data with 1Gigabit speed.
Why should not choose Cat5? Cat5 is the oldest the standard which had been phased out as it only supports 10/100Mbps data transmission speed that no longer meets the increasing demand for fast network data transmission. Cat5e Ethernet cable is the substitute which is completely back-compatible and offers increased performance against standard Cat5.
Although Cat5e is sufficient for the most majority network applications (common IP video surveillance projects). Yet Cat6 can provide better performance if you consider to utilize the Power over Ethernet technology. Why? Because Cat6 twisted pair cable adopts diameter 0.57mm copper core design can lower power dissipation.
Cat5: 10/100Mbps network standard, maximum 100Mbps data speed, physical bandwidth 100MHz, transmission distance 37 meters.

Cat5e: 10/100/1000Mbps Ethernet, maximum 1200Mbps data speed, physical bandwidth 100MHz, copper core diameter 0.51mm, transmission distance 100 meters.

Cat6: 10/100/1000Mbps network standard, maximum 2400Mbps data speed, physical bandwidth 250MHz, copper core diameter 0.57mm, transmission distance 100 meters.

Cat6a: 10Gigabit network standard, maximum 4800Mbps data speed, physical bandwidth 500MHz, replaced by Cat7, however optical fiber cable is the ideal choice for 10Gigabit network transmission.
Network support - CAT5 twisted pair cable will support 10/100 Ethernet. That is, Ethernet and Fast Ethernet. CAT5e twisted pair cable will support Ethernet, Fast Ethernet, and Gigabit Ethernet. CAT5e is completely backwards compatible and can be used in any application in which you would normally use CAT5.
Bandwidth - This is directly related to network support, in the sense that the bandwidth is the information carrying capacity of a system. The greater the bandwidth, the greater the information carrying capacity in a given period of time. CAT5e twisted pair cable is rated at 350 megahertz and it is this increased bandwidth compared to CAT5 cable that allows it to support Gigabit Ethernet.
Cross talk - Cross talk is the electrical interference that results when one wires signal effects another wires signal. CAT5e twisted pair cable has been improved over CAT5 in this respect and so cross talk has been greatly reduced.